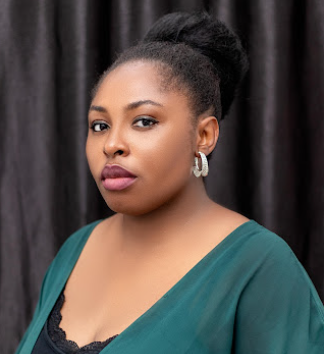 Ramatu Ada Ochekliye is a Founder and Portfolio Director of Shades of Us. She has worked in radio and television and is currently using digital media strategies to tell stories about Africa, Africans, and people of African descent. 
She uses a suite of written, audio, and visual content to promote the 10 global goals she has adopted as personal mantras: no poverty; zero hunger; good health and wellbeing; quality education; gender equality; clean water and sanitation; reduced inequalities; decent work and economic growth; climate change; peace, justice, and strong institutions; and being open for the partnership for the goals. 
Her work especially focuses on the issues that affect women, children, people with disabilities, and other marginalized members of society.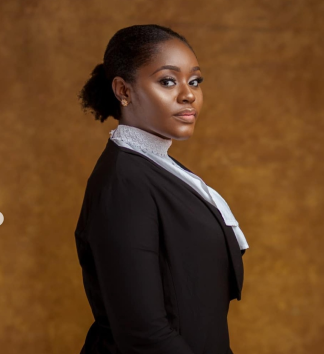 Halimatu Sadiya Ochekliye is a young woman who is passionate about equality, justice, governance and the development of women, children and Nigeria as a whole.
She is a Lawyer and Program coordinator working on the themes of gender equality, Adolescent and young person's sexual and reproductive health and rights, and the economic empowerment of women and young girls. She has successfully educated and enlightened over 600 young girls and women on their rights, empowering them to be advocates for gender equality in politics, Science and Technology and whatever sphere they belong to. 
She is occasionally a writer and actress, using storytelling to bring nuance to the many realities of women in a bid to build empathy, strength and hope.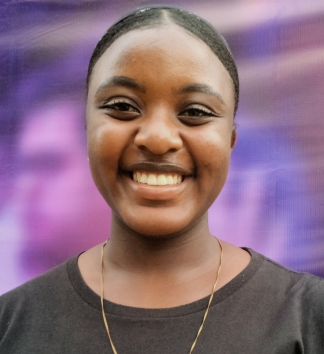 Atinuke Rachael Adeosun is a business developer at Shadesofus Africa. Her commitment to the promotion of human equality has driven her to provide exceptional support to her organization, facilitating the achievement of their mission. As a business development officer, her primary objective is to effectuate significant impact in the ongoing pursuit of equality and dignity for all humankind. Aside from her core responsibilities, Atinuke is an active member of AIESEC and volunteers as a content creator on the marketing and communications team. She is currently pursuing a Bachelor's degree in Political Science at the University of Jos, where she has demonstrated her dedication to academic excellence and the advancement of her field.
Eneojo Shedrack holds a Bachelor of Science degree in Accounting from the University of Abuja, Nigeria. a professional post-graduate diploma degree in accounting from the Nigerian College of Accountancy, Kwall, Plateau State and he is currently running a professional course in Accounting from the Institute of Chartered Accountants of Nigeria (ICAN). He is a professional Accountant and a fellow of the Association of National Accountants of Nigeria (ANAN). 
He has worked in public accounting firms since 2017. He has a wide range of accounting experiences such as budgeting and planning, Tax preparation, and Financial Reporting. 
Eneojo's achievement includes; business cost reduction, internal control procedure design and implementation, Timely, accurate, and relevant information provision for informed and the ability to use systems productively. 
Enjoy enjoys family outings, playing the guitar, listening to Afro music, and reading.
Adetayo James Adetokun is a graduate of Medical Biochemistry and is currently, a Medical student. He is a Public Health Advocate and Convener of The NorthEast Archives, where he spotlights the issues that affect displaced communities in North East Nigeria.
He has interned with MCKESSON, the Australasian Society for AIDS and Infectious Diseases, and UNICEF, where he researched infectious diseases affecting grassroots communities. He is a Global Activist at ONE Campaign advocating for the eradication of extreme poverty and preferable diseases and a Digital Designer at World Youth Alliance. Adetayo is also a member of the Policy Advisory Council of the Federation of African Medics.
He is interested in helping the less privileged access affordable digital healthcare solutions in real-time.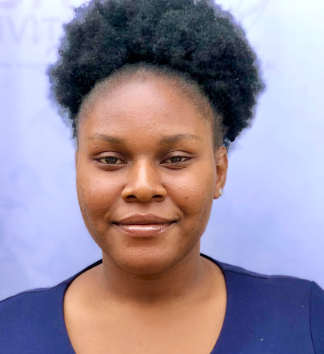 Umeh Cynthia Nnenna is an Oduduwa University International Relations graduate.
She works as a volunteer Video and Audio Editor for Shades of Us, a non-profit organization that uses storytelling to address socioeconomic issues affecting Africa, Africans, and people of African descent, to encourage open and honest conversations.
She assists the organization in connecting with audiences in new and innovative ways through meaningful storytelling and creative visual content.
She is an experienced Adobe Premiere user, and she uses her knowledge to provide the organization with a finished product that will not disappoint.
She enjoys watching movies and discovering new things.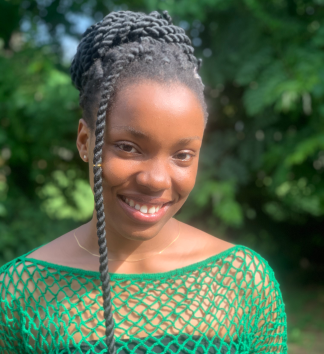 Naomi Nmesoma Ezefuna is a creative designer with a strong passion for growth, volunteering, and the promotion of the Sustainable Development Goals. With a keen eye for detail and an innovative approach, she employs her skill as a powerful tool to effectively communicate key messages through visually compelling and informative content.
Naomi has worked with various organizations on diverse projects, including The Auwal Shanono Foundation, Federation of African Medical Students' Associations, Nigerian Medical Students' Association and LEAD Community Foundation. She is a Fellow of the Bridge Program and an Alumna of the Millenium Campus Network. Her abilities have been honed through these roles and she consistently strives to leverage her skills to drive positive change in the world.
Currently pursuing a medical degree, Naomi is in her Penultimate year of study. In her leisure time, she enjoys reading, singing, and listening to music.
PIONEER INTERNS AND VOLUNTEERS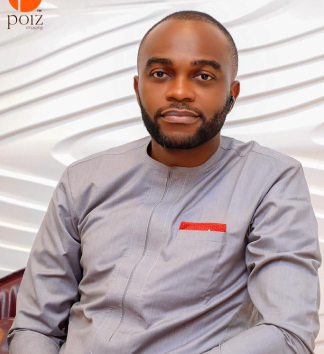 Nkem Nwachukwu is a resilient and results oriented professional with 10 years in project management, relationship management building customer engagement, strategic planning and management and human resources experience with a proven track record driving business results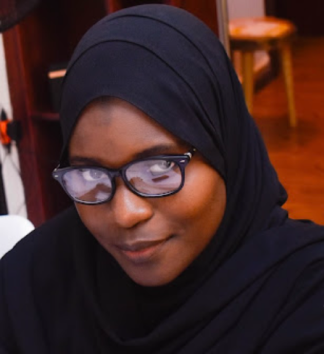 Safiyah is a graduate of Political Science and International Relations with a Masters's degree in Peace, Conflict, and Strategic Studies. She is a development enthusiast with a keen interest in Public health. She has several leadership fellowships. She enjoys creative writing and watching documentaries.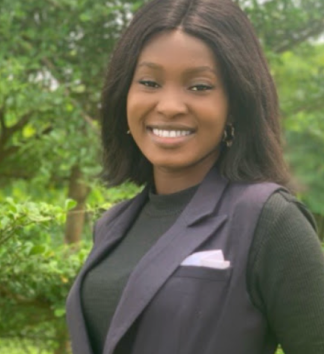 Ifeoluwa is a recent law graduate, entrepreneur, and proponent of SDG 5. Growing up with two other female siblings and hearing the disparaging remarks of African relatives about having only female children forged her determination and determination to change the narrative. To accomplish this, she became the first female to represent her faculty at the Senate House of the Student Union Government while at the University. She has also served as the first Team Leader of Cowrywise Ambassadors at her university in various capacities. She was also named Head of Chambers, in charge of leading over 100 students in a simulation of the Court Process. She enjoys volunteering and leading teams.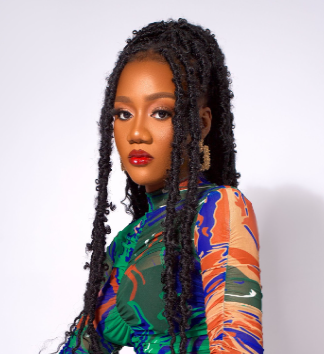 Emono Bwacha will be a lawyer in December 2022. Her interests are in intellectual property and corporate law.
She loves reading, traveling, and hanging out with friends. She intends to create a better world for young girls and women in Nigeria.
She is currently fundraising with a Non-Governmental organization, Sustainable Initiative for Protecting and Empowering the African Child (SIPEAC), to provide 30 young girls in Nasarawa State with access to education.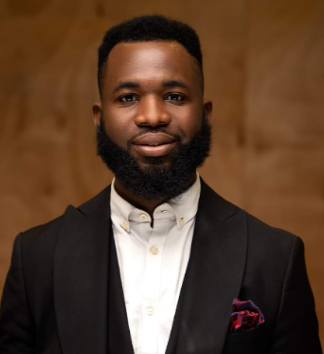 Tzar Oluigbo is a Storyteller, creative entrepreneur and an aspiring Full stack developer.
He trained as an architect but has found fulfillment in the media world.
A lover of music and the guitar, he spends most of his time writing and making music.
Tzar is a creative entrepreneur/ storyteller with specific training in Events Management and Coordination, Social Media Management, Brand Storytelling, and Content creation.
His mind is his greatest asset, and is a proponent of continuous learning and knowledge.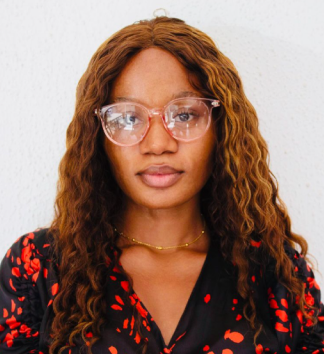 Vanessa Audu is a student of international relations at the National Open University of Nigeria. She is an energized, positive-minded leader who is committed to completing any task or handling any project that both her and her team might face. She is a welcoming socializer, who loves to network with new people. She is passionate about humanity and enjoys volunteering and has worked with many NGOs on various projects as a result. She is particularly passionate about projects that address illiteracy, Peace building, and HIV. She participated in the fast-track project as a volunteer for AREAl in an effort to combat illiteracy in 2020. She participated in the Jela Development Initiative Leadership Exchange Program in 2021, where she had a significant effect and won the Most Sociable award for her outstanding networking and teamwork abilities. During her time there, she also interned with Shades of Us Media. In February 2022, she joined the Campaign team for the ADC councilorship Candidate, where she carried out the role of Personal Assistant and Campaign secretary. She was also an advocate for the Speak up, Stand out Program, where she effectively carried out a lot of Projects around Peace building in different communities.
Vanessa established "The Aid for Change Initiative" in 2022 with the goal of promoting safe coexistence with HIV-positive people. She has also worked hard and completed several great projects that promote Peace in her community. She currently works with Ladi Foundation as Programs Officer and The Dove Foundation for Reconciliation and Peace building as the Chief Operating Officer.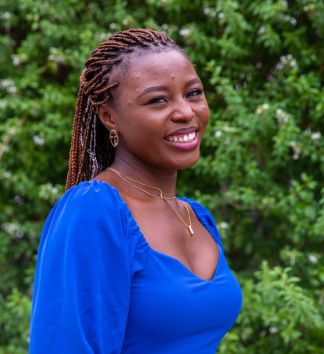 Vivian Peter is the Founder of Zugwai's Couture, a fashion and design organization geared at styling African women in regal excellence.
Vivian served as the first Project Manager for Shades of Us. She oversaw the production of the first four short films produced by Shades of Us: Report It, The Dumps, That Whole Area of Grey, and Flip The Switch.
She is adept at film production logistics, content creation, acting, and costume design.